It is hard to believe summer is over and we are already into October!
I must admit the trees are putting on an outstanding display of autumn colour, leaving me with the thoughts that soon it will be time to button down the garden, do the pre-winter home prep, and of course, dig out the winter tires.
You may have heard the phrase "An ounce of prevention is worth a pound of cure".
Our October Essentials are just a few of the items we think our customers may be looking for as the seasons change and we've put them on sale for the month of October.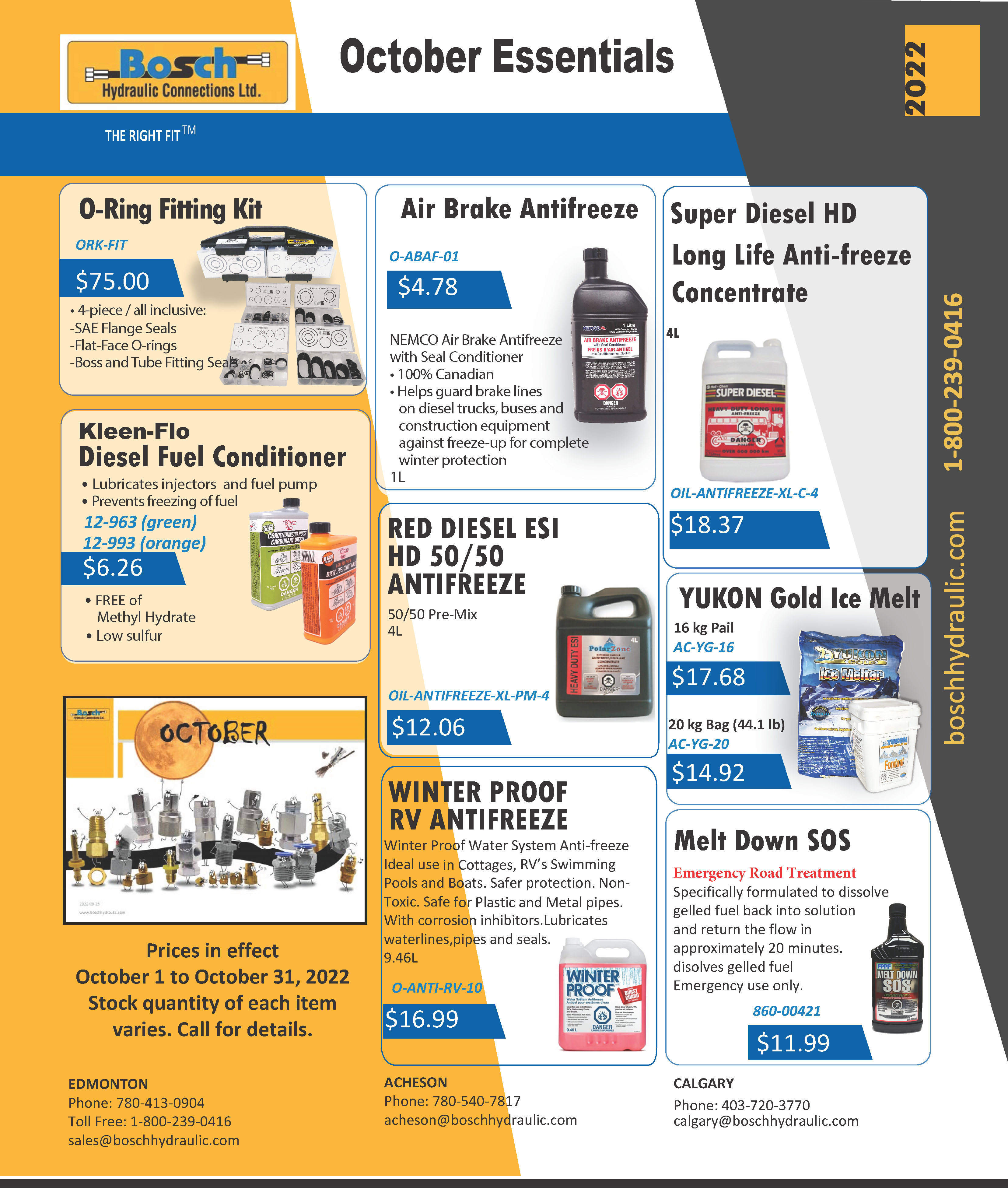 You may have seen us advertising Second Chance Animal Rescue Society (SCARS), and WildNorth Northern Alberta Animal Rescue in some of our flyers and on our facebook page.
At Bosch Hydraulic Connections Ltd. we have always had a love for furbabies as well as an appreciation for the beautiful and diverse wildlife that visit, and those that call our province home.
By sharing these near and dear to our heart causes, we hope we can help a dog or cat in need find their forever home, or an injured wild animal get the help it needs to recover and be released when it is fully healed.
Visit our "Causes" page for more info on these two Not-for-profit charities.